VisionPass: An Incredible Facial Recognition Reader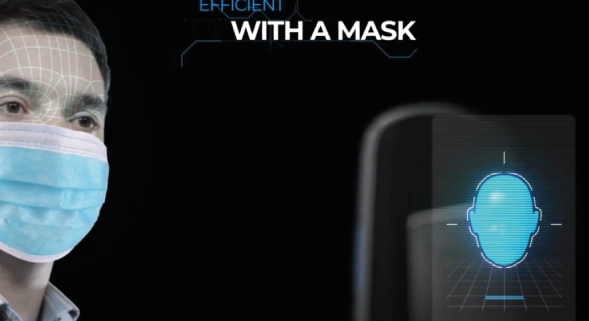 Revolutionizing Security with Advanced Technology
In today's world, security is of paramount importance. With a wide range of advanced technologies available, it's crucial to select a system that offers both efficiency and reliability. One such product that stands out is VisionPass, a cutting-edge facial recognition reader by IDEMIA. In this article, we'll delve into the features and benefits of this incredible device.
The Power of Contactless Biometric Recognition
VisionPass is designed to provide seamless, contactless biometric access control, eliminating the need for physical contact with the device. This frictionless approach ensures hygiene and convenience, making it an ideal solution for securing premises in a wide range of settings.
At the core of this device is its facial recognition technology, which delivers near-motion, 1-second verification from multiple angles, accommodating individuals of all sizes and adapting to various light conditions. This high level of accuracy is achieved through the use of 2D, 3D, and infrared cameras, combined with IDEMIA's latest advances in artificial intelligence (AI) and image processing. As a result, VisionPass is able to handle changes in a person's appearance, such as hats, glasses, or haircuts, ensuring reliable identification.
Seamless Integration and Enhanced Security
One of the key benefits of VisionPass is its compatibility with various security systems. This ensures that the biometric reader can be easily integrated into existing security infrastructures or added to a suite of IDEMIA products. VisionPass is designed for both indoor and outdoor deployment, featuring a VESA standard back cover for easy installation.
The device's firmware version 2.7 offers additional functionality, such as the ability to read user IDs from a QR code. This feature is particularly useful for managing visitors at offices or trade shows, providing an efficient method for identification and access control.
In conclusion, VisionPass by IDEMIA is an incredible facial recognition reader that offers unparalleled security through its contactless biometric access control. Its ease of integration and compatibility with various security systems make it a versatile and powerful solution for a wide range of applications. Don't compromise on security; choose the cutting-edge technology of VisionPass for your access control needs.
https://www.biotime-biometrics.com/wp-content/uploads/2023/05/Article-78.png
427
589
Biotime Biometrics
/wp-content/uploads/2023/01/Logo-BB-23.png
Biotime Biometrics
2023-05-24 05:47:38
2023-05-17 14:49:44
VisionPass: An Incredible Facial Recognition Reader