Contactless Biometric Readers from IDEMIA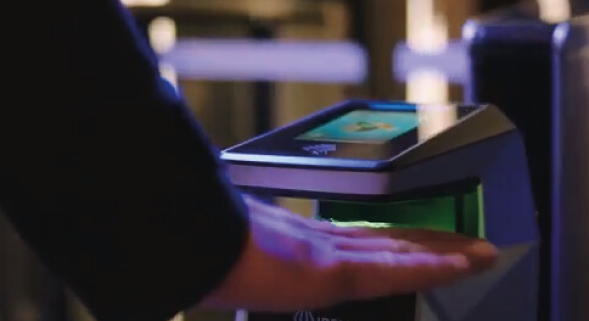 To authenticate, recognise and identify persons at border points and protect premises and organisations from intruders, you need fast, efficient and convenient access control solutions. Contactless biometric readers are the best access control solutions in workplaces with high throughput and where hygiene concerns are paramount, especially during this global health crisis.
IDEMIA, a world leader in the field of biometrics, innovates to come up with more complete and efficient solutions for its consumers. Contactless biometric readers offer facial, fingerprints and iris scans to control access and time attendance. The contactless biometric readers are embedded with the latest biometric algorithms; thus, they are high tech products.
All biometric readers are multi-factor devices, meaning they can be used in different environments and cater to different use cases. For example, the contactless fingerprint scanners, the only touchless biometric solution of its kind, can produce high-quality 3D scans of four fingerprints and identify a person in less than a second with a simply hygienic wave of the hand.
Two versions of contactless fingerprint scanner are available:
MorphoWave™ XP (X-tended Performance): One of the best in the world according to the latest NIST rankings, its performance is 20% higher than that of the previous generation. Suited for demanding projects with up to 60 users per minute and 100K user records in 1:n mode. Equipped with a large colour display for user interaction, this biometric reader can be used in time and attendance management use cases.
MorphoWave™ SP (Simplified Profile): Offers all the essentials of MorphoWave technology at a lower cost. Equipped with a simplified user interface, it can handle up to 40 users per minute and 10K user records. This makes IDEMIA's best security solutions affordable to a wider market and users with less demanding requirements.
Another latest addition to IDEMIA's range of products is VisionPass. VisionPass is a powerful and reliable facial recognition device used to secure access control. VisionPass does not require any contact to verify users. This contactless biometric reader can scan and verify users in motion without the need of stopping for identification within a second and at different angles in all light conditions.
https://www.biotime-biometrics.com/wp-content/uploads/2022/05/Article-53.png
427
589
Biotime Biometrics
/wp-content/uploads/2023/01/Logo-BB-23.png
Biotime Biometrics
2022-05-05 17:37:15
2022-05-13 09:46:08
Contactless Biometric Readers from IDEMIA