Everything You Should Know About The Morphosmart 1350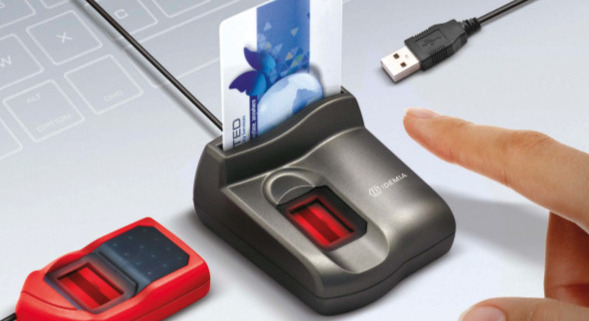 Biometric sensors are identification and authentication devices used for various applications. These products use automated techniques to verify and recognize individuals' identities. They usually function based on physical attributes like fingerprints, facial and iris images, and voice recognition. These physical attributes are called biometrics and are used for automated recognition. In short, biometric sensors are extensive security tools. An example of a biometric tool is the MSO 1350.
What is the MSO 1350?
The MorphoSmart 1350, the MSO 1350 USB smart card, and fingerprint device. It is designed to provide highly secure desktop applications. The device takes the form of a compact USB gadget, providing reliable, ergonomic, and cost-effective solutions. It uses match-on-card authentication like the one used in Emirates ID cards. This USB smart card and fingerprint device is an all-in-one solution for enrollment, user authentication, and identification.
This device uses optical technology for high-quality fingerprint acquisition. It also has a large surface for optimized capture, repeatable placement, and good image quality. The device is also embedded with a fake finger detection element, making it unique from its counterparts. Furthermore, it offers other extensive security features like encryption and digital signature. Additionally, like all MorphoSmart products, this device features high optical technology and last algorithms by IDEMIA. This makes it one of the best sensors in the market.
This device is specially designed for personal identification in various desktop applications. This implies that it allows biometric logins from the desktop.
Why Choose This USB Smartcard And Fingerprint Device?
It is compact and intelligent

The NIST ranked its technology #1 for accuracy

It offers extensive security features to guarantee high protection levels for information

This device also features MSO SDK technology that allows swift integration into Android, Linux, and Windows

It has FBI IQS certification and is FIPS 201 and MINEX compliant

The device uses IDEMIA's internationally recognized algorithm and optical technology for high-performance levels and incredible robustness

It provides a micro-USB connection for smartphone applications
Interested in the MorphoSmart 1350? Ask for your free and personalized quote. We'll respond as soon as possible !
https://www.biotime-biometrics.com/wp-content/uploads/2022/04/Article-52.jpg
427
589
Biotime Biometrics
/wp-content/uploads/2023/01/Logo-BB-23.png
Biotime Biometrics
2022-04-18 06:03:20
2022-04-11 15:03:32
Everything You Should Know About The Morphosmart 1350