Access control with biometric readers from IDEMIA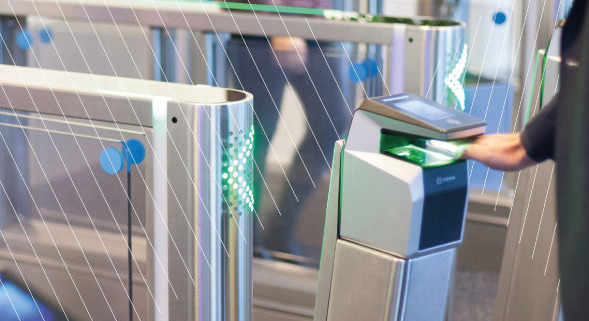 What is the greatest risk or fear for most organizations? A security breach can adversely affect the productivity of any organization, whether it leads to leakage of sensitive data or simply unauthorized access to the company's networks and devices. Moreover, insecurity in homes, companies, schools, or any other accessible place can be very menacing. Hence, warranting the need for access control.
Access control regulates or limits access to certain areas or resources by using authentication processes. IDEMIA has come up with advanced technology biometric readers that provide you with ultimate efficiency and security. They use facial and fingerprint readers. These devices give you an edge in the following ways:
Compatibility with most devices
In addition to providing a high level of security, those access control solutions can also help to manage your human resources with time attendance features. That's the reason why it's necessary to have a security system compatible with all computer systems and devices such as smartphones, workstations, and tablets.
They use multiple authentication options
The biometric readers from IDEMIA are multifactor devices that use biometrics recognition, card, pin, or passwords. These guarantee the users fast and easy access as they are designed to be modular.
They can be used in different environments and conditions
The technology is advanced and allows you to access it regardless of weather conditions, indoors or outdoors. For example, Sigma Extreme is specially designed to withstand harsh operating conditions. In addition, the company invests providing the clients with robust protective housing for the devices to ensure their durability.
Fast, secure, and easily accessible
The latest products such as the VisionPass and Morphowave Compact have powerful, fast recognition and are contactless. Therefore, you do not need to stop for identification. It is safer as it can recognize any intruder even when in motion. In addition, the VisionPass has better performance and accessibility as it has advanced 2D/ 3D and infrared cameras. It also has identity theft detection mechanisms to detect a change in your face. Hence you do not have to take off your helmet or glasses.
For more information about access control, you can contact us using our form.
https://www.biotime-biometrics.com/wp-content/uploads/2022/03/Article-51.jpg
427
589
Biotime Biometrics
/wp-content/uploads/2023/01/Logo-BB-23.png
Biotime Biometrics
2022-04-04 06:25:34
2022-03-31 19:26:01
Access control with biometric readers from IDEMIA