ID Screen, the Ultimate Biometric Tablet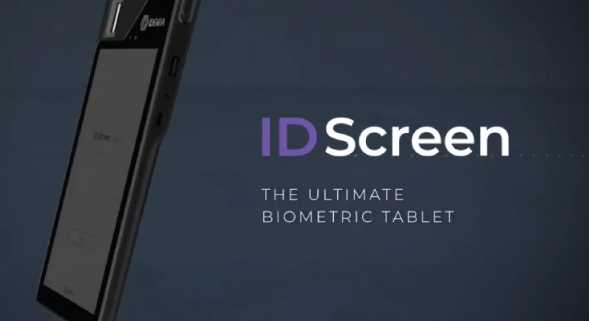 ID Screen is the perfect tablet for identification and authentication. It is embedded with a biometric scanner to scan your fingerprint to identify you. This makes it the perfect device for secure transactions or logging into your accounts. With this identification screen, you'll never have to worry about someone else accessing your data. Here is more about it.
The Biometric Applications for the Tablet :
Enrolling Biometrics
Biometrics on tablets is becoming increasingly popular. The screen can read your face, fingerprints, or retina to do secure transactions.
Verifying Documents
When you enrol in your biometrics, you can save the data as a digital document. You can save a scan of your passport or ID card and use it to verify the document's authenticity by simply scanning it with this identification screen. This way, you can leave your physical documents at home without worrying about losing them.
Creating Digital IDs
You can also use your digital IDs to log into your accounts. The device comes with a fingerprint scanner, so you just have to scan the same finger twice, and it will automatically take you to your account. It's probably more secure than entering a pin code or pattern on the phone.
Smartcard Readers
ID Screen is designed for digital identification, so it comes with readers for smartcards. This means you can use your credit cards to make payments or access public transport. Once the payment has gone through, you can immediately cancel the card's details from the system itself.
Speed Performance
When you enrol in the biometric system, it takes around 10 seconds to scan your retina. Once you have completed enrolment, it only takes 2 seconds to verify your identity when using the retina scanner.
The Best Ergonomics in the Market
Idemia has designed the product to be ergonomic and easy to use. The docking station is adjustable, so you can set up the tablet to your height no matter how tall or short you are. You can also control the screen's viewing angle so that this device will fit any person's optimal vision range. It is the deal-breaker.
For more information on Id Screen, you can download our dedicated brochure or contact us using our form.
https://www.biotime-biometrics.com/wp-content/uploads/2022/02/Article-48.png
427
589
Biotime Biometrics
/wp-content/uploads/2023/01/Logo-BB-23.png
Biotime Biometrics
2022-02-16 05:54:33
2022-02-08 14:57:31
ID Screen, the Ultimate Biometric Tablet