A powerful biometric reader by IDEMIA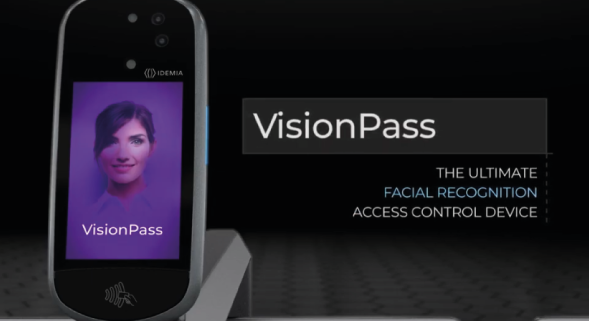 Everyone is different based on behaviour, genetic makeup, fingerprints, and much more. Thus, our unique differences dictate who we are and set us aside from other fellow humans. A biometric system can exploit such differences to provide a firm foundation for safer and more unique security systems.
IDEMIA, the world leader in augmented identity, manufactures products and software for biometric identification, facial recognition and other security services related to identity that are sure to revolutionize your security measures beyond simple fingerprint sensors.
Facial recognition system
Facial recognition system can pinpoint faces in closely packed populations or read the small details in someone's face to identify them. Such technology can be employed whenever high-security approaches are required. Face detectors are swift and precise, especially in close proximity. It offers a contactless security confirmation.
Facial recognition has been a sensation in the biometric world for a while now, boasting its safety and accuracy. Compared to fingerprint, the facial recognition is less likely to be damaged over time, offering guaranteed security over the years.
When using this type of biometric recognition, a camera captures the data of someone's unique face print and saves them in a database.
With this system, it is impossible for anyone else to access your stuff without your knowledge and impossible to replicate. Therefore, facial recognition data can be effectively used as a unique identifier for each individual.
VisionPass
VisionPass is the newest contactless addition to IDEMIA's range of products.
This is the most powerful facial recognition device available in the market. To protect their premises, organizations and companies need access control solutions that provide not only a high level of security but also good employees/users' experience, which requires ease and speed of use.
Interested in facial recognition? Interested in the VisionPass? Contact us using our website form.
https://www.biotime-biometrics.com/wp-content/uploads/2021/10/40.png
427
589
Biotime Biometrics
/wp-content/uploads/2023/01/Logo-BB-23.png
Biotime Biometrics
2021-10-27 15:27:29
2021-10-27 15:27:29
A powerful biometric reader by IDEMIA