The Versatile MorphoAccess Sigma Lite Reader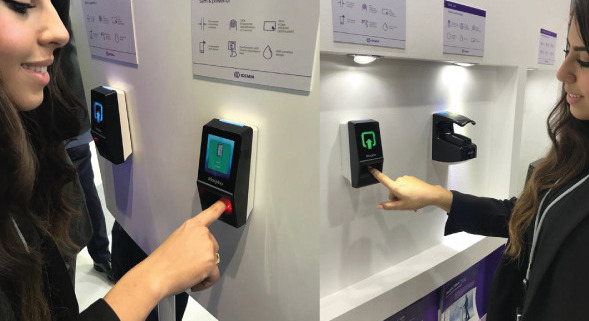 Are you looking for a biometric for your business or institution? Well, Sigma lite is your ultimate biometric reader. Engineered by IDEMIA, the system offers you attention-to-detail and quality performance. Here is why you should choose it.
Complete Set of Card Reader Options in addition to the fingerprint technology
The Sigma Lite reader is a perfect choice for your access control needs. It has different card technologies, such as the MIFARE classic 1K, 4K and Ultralight; EM or HID Prox, Wiegand Prox/Magstripe, 125kHz (MIFARE), and 13.56 MHZ (MIFARE DESFire, iClass). Choose the card technology that best suits your security needs with this card reader.
Flexibility of Use
The MorphoAccess Sigma Lite is a flexible biometric access control system that lets you define your environment as per your terms and conditions. The features and settings of this system can be customised according to the individual preferences of users or applicants. You can add or delete specific requirements based on your needs.
Touch Design
You can benefit from this system by making the best use of its touch design. This device is ergonomically tailored to fit your hand conveniently. It also has an easy-to-control touchscreen with intuitive functionality.
Improved Performance
This biometrics access control system performs faster than ever since it features a higher processing speed of more than 100,000 verifications per second. It reads biometric data from the touch-based surface without any difficulty and then transmits it wirelessly.
Securely Embedded Web Servers
This system is equipped with securely embedded web servers that are based on the latest HTML5 technology. It has an in-built browser that lets you access both online and offline functions of this device. You can also use it to access backdoor functions through authorised remote logins.
Easy Installation and Maintenance
You can install and maintain this biometric reader conveniently as it comes with a split-architecture design. It is also accompanied by an intelligent start up guide to make the installation process straightforward for you. As your needs grow, you can upgrade this system easily without any hassles.
For more information on the Sigma Lite, you can contact us now using our contact form.
https://www.biotime-biometrics.com/wp-content/uploads/2021/12/Article-43.jpg
427
589
Biotime Biometrics
/wp-content/uploads/2023/01/Logo-BB-23.png
Biotime Biometrics
2021-12-06 06:00:00
2021-12-02 15:28:01
The Versatile MorphoAccess Sigma Lite Reader