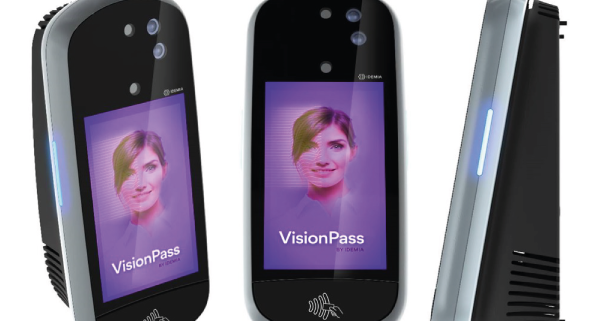 The world-class security company, IDEMIA, continues to wow and satisfy their customer's security needs through increased technological advancements in the biometrics authentication products and software. VisionPass is one of the company's latest creations that offers you top-tier security solutions through robust facial recognition. What gives this device an edge over others in the industry?
Enhanced user-friendliness and access
The security of your property is the number one priority; however, for people regularly accessing your building, such as workers and clients, the process can be long, tiresome, and frustrating. VisionPass spotlights this issue by providing contactless access to this frictionless biometric device. In addition, the device offers verification in one second provided the motion is near hence speedier processes. It also captures a wide-angle of users regardless of height.
It can be positioned anywhere due to its unique performance
This high-end device brags of 2D/3D/infrared cameras combined with advanced AI and image processing, allowing you to position it both indoor and outdoor. These cameras are highly beneficial in providing convenience as they can identify anyone regardless of minor changes such as facemasks, haircuts, glasses, or hats. No one wants to have to take off accessories every day they go to a place they regularly visit hence saving people the hustle, and in the same way, helps you identify suspicious people that might have been at your property. Moreover, you can place it anywhere because it provides verification in all light conditions.
Supports a wide array of compatible platforms
This is essential in organizations where you intend to keep track of your visitors by retaining some data. You can also use this to increase security by using multi-factor authentication, such as through the in-built readers that can identify contactless cards and QR codes. This compatibly with other key players in the security department is essential in ensuring maximum efficiency,
Final thought
The world is constantly changing, with factors such as the pandemic warranting no contact for health and safety purposes. VisionPass is the ultimate security solutions provider for any property owner since it is specially designed to provide security through advanced contactless authentication using biometrics but with the safety and convenience of the users in mind.
Learn more about VisionPass? Contact our team for more information.
https://www.biotime-biometrics.com/wp-content/uploads/2022/01/Article-46.png
427
589
Biotime Biometrics
/wp-content/uploads/2023/01/Logo-BB-23.png
Biotime Biometrics
2022-01-19 06:18:09
2022-01-17 14:19:15
Why Choose VisionPass?